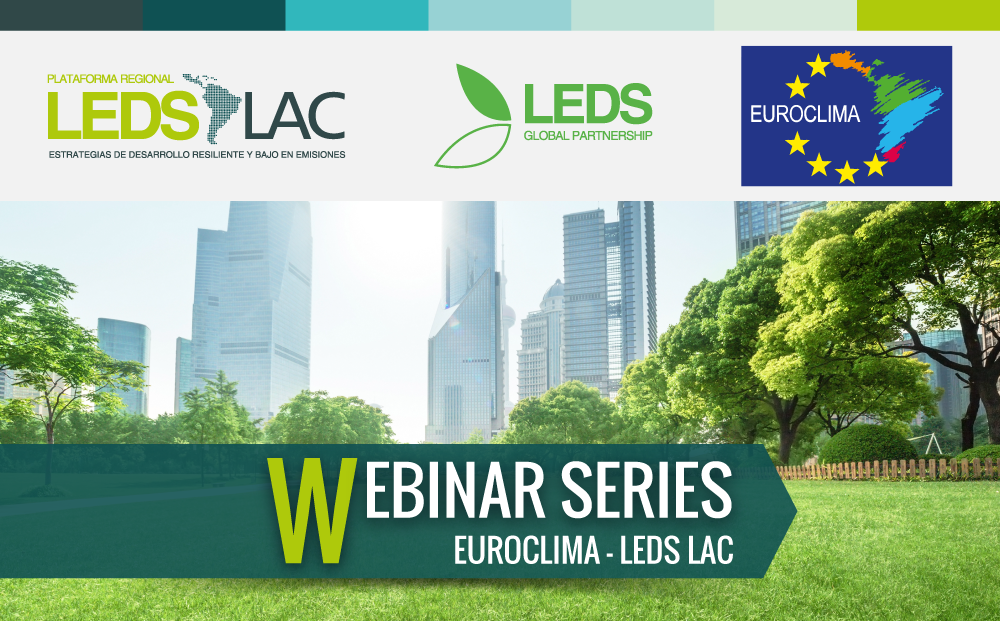 Climate Finance in Latin America: access to international funding initiatives for NDC implementation
Day: March 29th, 2017

Time: 9:00 – 10:30 am (CST, Time in Costa Rica)
Agenda
Introduction. Ana María Majano. Coordinator of the LEDS LAC Secretariat, Tropical Agriculture Research and Higher Education Center (CATIE).
1.Regional characteristics and trends of climate finance in Latin America, with emphasis on NDC implementation. Jan Karremans. Director of the Technical Assistance, EUROCLIMA.   |  Download Presentation
2. Guide to access the principal climate finance initiatives in Latin America. Alejandra Sofia Castillo. Climate finance consultant of the Technical Assistance, EUROCLIMA.   |  Download Presentation
3. Access to climate finance: experiences from Latin America. Sandra Guzmán. Coordinator of the Climate Finance Group of Latin America and the Caribbean.   |  Download Presentation
Additional Resources
Future of the Funds: Exploring the Architecture of Multilateral Climate Finance
About the webinar
There is a gap between available financial resources to implement climate actions and their actual use by Latin American countries. The dispersion of information on relevant funds is one of the challenges that countries must overcome in order to improve access to climate finance.
The webinar presents a guide for Latin American countries with detailed information on international funding initiatives. The study "Climate Finance and NDCs in Latin America: A Guide to Facilitate Access to International Funding Initiatives" will soon be published as nr. 10 of a series of Thematic Studies by EUROCLIMA's Technical Assistance. It provides relevant data on 25 of the most important funds active in Latin America. By facilitating access to funding initiatives, the guide supports the implementation of climate actions in the framework of the NDCs. An infographic on key findings is available online: http://bit.ly/SourcesClimateFinanceLA
The webinar will be held in Spanish. If you have any questions about this event, please contact the Secretariat of the LEDS LAC Platform: info@ledslac.org.
About the panelists
EUROCLIMA is a programme funded by the European Union.